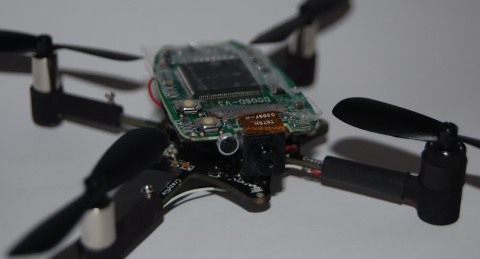 How many video-relaying "Nano Copters" are there out there? On the Eyes on Android blog I recently wrote about an Android-based device and here is another one. And it's one neat (self-assembly) gadget!
Unlike the aforementioned MeCam, the Swedish company BitCraze is offering its Crazyflie Nano Quadcopters for individual sale (they come in kit form, note). Via SeedStudio, you can buy them for $149.00.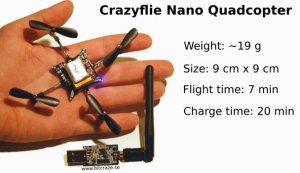 They can fly for up to seven minutes, feature a camera, LED lighting (for night flights), inductive charging, a wireless radio boot loader, are based on open source software and provide real time telemetry for performance data. You can also see, in the video below, that they can reach alarming speeds (I wouldn't like one of them in my face!)…
Actually, with that buzzing and hovering it appears like a huge horse fly!
Check out a video showing the Crazyflie in action:
[Via GizMag.com]