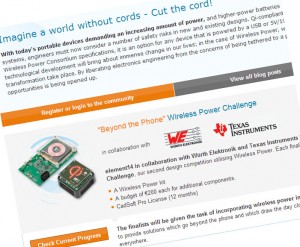 It was competition aiming "to liberate design engineers from the tether of traditional power supplies", potentially bringing wirelessly controlled devices to consumers.
From 12 finalists, the grand prize winner – and recipient of a Macbook Pro prize – was Eduardo Iscar Ruland of Spain. His work on a "man overboard" transponder is still in progress, but the judges considered it had significant implications for those working at sea.
There was also another winner. Members of the element14 community voted for Mark Beckett as the winner of the Community Choice award.
Beckett, says element14, "integrated wireless power into everything from an e-List application to an illuminated beer tap".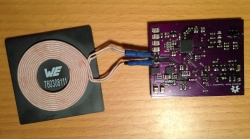 The prize for the Community Choice award is a Google Nexus 7.
"The finalists' use of wireless power was forward-thinking and imaginative," said Dianne Kibbey, global head of community at element14. "While we're only able to recognise two as winners, we'd like to thank everyone around the world who produced such extraordinary projects with such a wide variety of applications."
Competitors used the Wireless Power Solution Transfer Kit, which is produced by Texas Instruments (TI) and Würth Elektronik, with $275 for additional components, courtesy of TI, and a 12-month CadSoft Pro License.