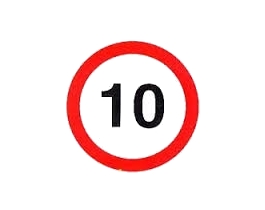 Who knows where the time goes…
Before the New Year really gets underway, let us pause but a while to consider the last flickering clicks, and distant echoes of links, of the Christmas period that has gone in the province of Gadget Master.
Or, to put it another more prosaic way, which posts have proved the most popular in the month of December?
Topics covered include Motorola Phonebloks, the Galaxy Gear smart watch, an electric go-kart and 3D printing. And, of course, the Raspberry Pi…
As always, let's take it in reverse order, for maximum suspense:
10. Build your own wand based barcode scanner
9. Gadget Watch: Chromecast thumb-drive delivers mobile content to the TV
8. Motorola adopts modular Phonebloks for Project Ara
7. Build your own electric kids' go-kart
6. DevBoard Watch: Arduino Intel Galileo and Arduino TRE
5. Gadget Book: Raspberry Pi Projects
4. How to build your own Raspberry Pi home alarm system
3. Crowdfunding Watch: HDMIPi, Neptune Pine, Lightstrap
2. Gadget Watch: Samsung Galaxy Gear smart watch
1. 3D printing goes mainstream with £500 Ormerod kit
Let the latest blog posts come to you, instantly. Sample the Gadget Master RSS feed, delivering new entries as they are posted, whether to your browser or your favourite Feed Reader.