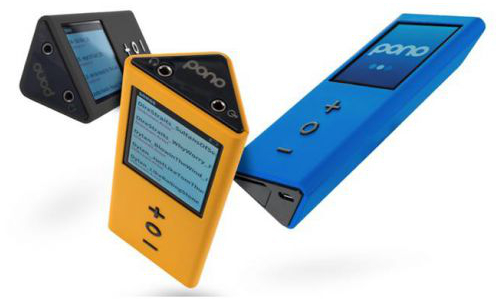 It seems Neil Young is set to unveil a new portable music player device, and associated music service, at the SXSW conference this week, dubbed the PonoPlayer. They'll be "Rockin' in the Free World", indeed.
Heading towards KickStarter for crowd-funding, the USP is its aimed at audiophiles…
The PonoPlayer has 128GB of memory and will be able to store 1,000 to 2,000 "high-resolution" music albums.
It will be sold at PonoMusic.com for $399 MSRP and is available for pre-order at a discounted price on Kickstarter.com as of March 15th.
TechRadar's Marc Chacksfield writes:
The key to making the music better is apparently leaving the echo in songs. The iPod and the like are said to strip out this natural sound from music and the PonoPlayer leaves it in.
According to a press release published online:
The PonoPlayer is a purpose-built, portable, high-resolution digital-music player designed and engineered in a "no-compromise" fashion to allow consumers to experience studio master-quality digital music at the highest audio fidelity possible, bringing the true emotion and detail of the music, the way the artist recorded it, to life. It also features a convenient, easy-to-use LCD touch screen interface that is totally intuitive. The audio technology in the PonoPlayer was developed in conjunction with the engineering team at Ayre, in Boulder Colorado, a leader in world class audio technology.
See more on The Guardian and NeilYoungNews websites.