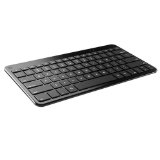 Building any interesting appcessories? Are you considering getting to grips with Bluetooth Smart wireless comms? If so, you may be interested in the results of a recent Bluetooth survey.
One finding, for example, is that 60% of people in the UK currently own a wireless connected accessory - such as wireless keyboard, or health and fitness monitors - with 72% expecting to own one by 2016.
Before we get to the full details, let's take the Bluetooth temperature on Gadget Master with some questions of our own?
Loading ...
And while we're at it, this provokes another question:
Loading ...
Getting back to the original topic, the research in question was carried out by the Bluetooth SIG (so it's obviously positive about the protocol's future development).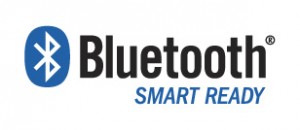 Other findings:
Consumers predict that wearable technology devices, such as smart watches, smart eyewear and fitness monitors, will see the biggest growth in consumer demand of all wireless devices in the next year
Over half (53%) of Brits would like to be able to control appliances in their home directly from their smartphone in the future
58% believe connected devices could make the things they do every day quicker and easier
73% anticipate the amount of things they do and control wirelessly will increase in the next five years
For those looking to buy such a device, the most important factors are:
the device being simple to use (54%)
connecting easily and quickly with a smartphone or PC without repeatedly having to reconnect (44%)
delivering information that's truly useful (38%)
"It's clear that consumers are seeing the benefit that wireless accessories of all types can bring them, with over half (58%) stating that connected devices could make the things they do every day quicker and easier," said Suke Jawanda, Bluetooth SIG CMO. "But they also want devices that work seamlessly with their smartphones and tablets, are easy to use and provide them with the data they want."
* According to the Bluetooth SIG - consumer research results were taken from an online survey of over 2000 GB consumers in June 2014
See also: