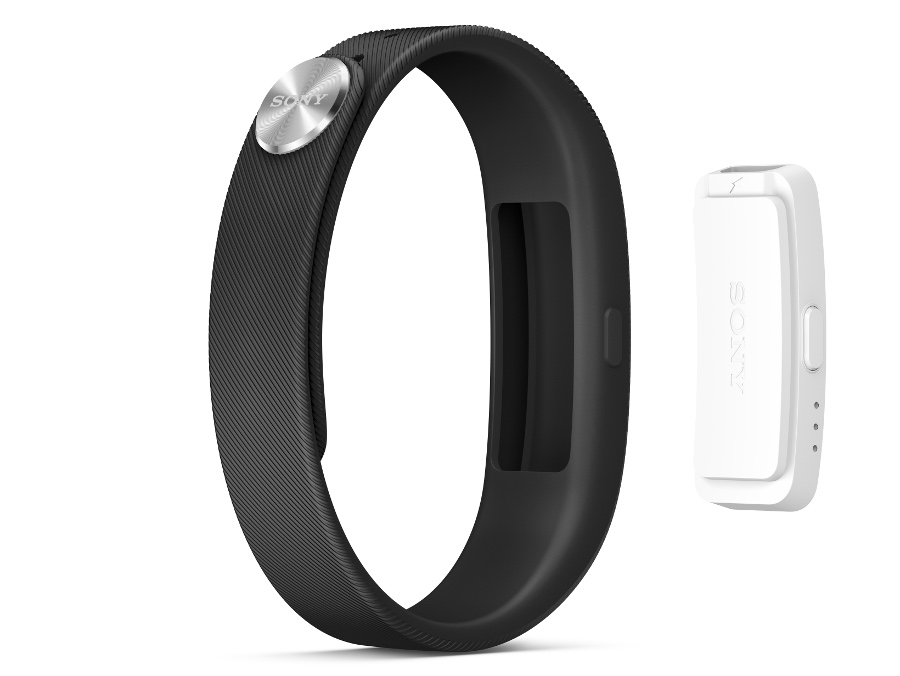 Another Picture of the Day from the Mobile World Congress 2014, finishing today in Barcelona.
Along with IoT, "wearable tech" is one of those emerging themes that tech companies are crowding around (a siren call , in this writer's humble opinion). So, in the wake of the Nike FuelBand and Garmin vivofit comes the Sony SmartBand SWR10.
It was actually first previewed at CES back in January, but MWC saw Sony announcing that it will be available worldwide from March.
Together with a Lifelog Android app (also available in March), it enables you to "effortlessly capture life and entertainment – places visited, music listened to,
games played, books read", says Sony. You can also set activity goals, monitor your progress and make recommendations for others.
SmartBand can also measure your sleep cycle and wake you up at the optimum time. SmartBand will also vibrate when calls, messages, Likes or tweets are received. Finally, it can also be used to play, pause and skip tracks in the WALKMAN app by pressing the button, and tapping the band.
Comms is via NFC or Bluetooth, and the sign-in has to use a Sony Entertainment Network account.
"At CES 2014, I introduced SmartWear Experience as representing emotion as well as motion – moving, and being moved" said Kunimasa Suzuki, President and CEO, Sony Mobile Communications. "Now we can reveal exactly what this means, as we bring our first products to market this spring – SmartBand and its innovative core extend beyond fitness tracking, to add colourful, fun entertainment experiences to users' lives. Entertainment is a part of Sony's ethos – it's our culture."
It's available in any colour you like, as long as it's black.