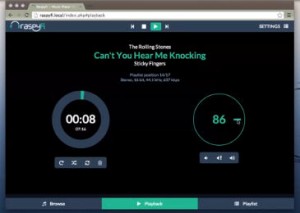 Well, I meant to highlight this one before, RaspyFi 1.0 is out. Basically, it aims to turn the Raspberry Pi into an audiophile audio source, and you can control it with your mobile, PC or tablet without extra installations.
The team behind the project writes:
To access it, simply write http://raspyfi/ on your browser. From here you can browse your music library, control the playback and playlist, and configure RaspyFi in the most user-friendly way we could think on. It works natively on every platform, Android, Mac, Linux, iOS. No need to install anything, just make sure you're connected to the same network as RaspyFi, point to raspyfi.local/ on your browser and you're good to go! Or just write the IP of RaspyFi on your browser.

Audiophile linux has never been so easy!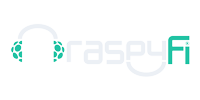 Features of the release include:
AirPlay support built out of the Box, just select it as airplay device. "Easy as it sounds. You can use RaspyFi as a remote speaker for your PC, iPhone, iPad or Android Device. Remember to stop local playback before starting Airplay playback!"
WebRadio Support built on the WEBUI, with some selected Radios already built in. "Want to add a WebRadio? Easy! Just go on Network, you'll find the RaspyFi share. Go to the WebRadio folder and paste your .pls or .m3u radio playlist there! To have a .m3u or .pls radio station file, simply open a blank document, paste the webradio url and save it with .pls extension."
AAC and ALAC support
More optimizations to the OS.
Experimental RamPlay capability. "Just copy your files (max 256mb total) on the Ramplay samba share, browse to ramplay on the webui, click update this folder, browse it and play it!"
Read more on the Raspyfi website »