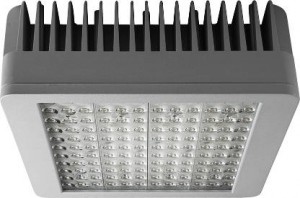 "We have improved the efficiency of the low bay luminaire with this second generation product", said Jennifer Campbell, general manager, Sharp LED Lighting Europe. "The high bay also extends our product portfolio to fulfill all possible requests for different mounting heights and beam angles for industrial applications."
The luminaires are designed for use in damp indoor and outdoor environments, and are IP66-rated with a die-cast aluminium body protecting from foreign objects, water and impact (IK08 for Kato L and IK07 for Kato S) – suiting them to industrial buildings, public transport facilities, storage and exhibition spaces and sports halls.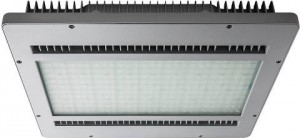 Operation is -30 to +45°C with 50,000 hours service life (L80/B10) for Kato L.
CRI is over 80 over the complete service life for both.
Installation ises a mounting plate for ceiling mounting or 2-point chain suspension in Y-form for suspended mounting – chains allow use in canopied outdoor areas.
Kato L allows for mounting heights of up to 15m and provides three different beam angles.
Power is 240V with DALI dimming.