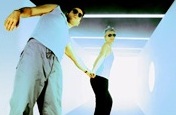 Don't miss a new LED feature on the webiste – How to choose an LED for lighting
LED technology is already demonstrating itself as a versatile and efficient choice for decorative lighting effects and the scope for using white LEDs for general illumination is enormous through the technological developments that have taken place in recent years, writes Jason Ford.
LEDs are changing the future of lighting, he states, and it is estimated that by 2020 LEDs will represent at least one third of the general lighting market.
The article begins:
With developments made in the efficacy of white LEDs in the past few years, LED technology is driving the future of lighting.
As white light is the main driver for general illumination, there is a particularly strong focus on improving the efficiency of white LEDs, which currently outperform tungsten halogen lamps with efficacies from 45-55lm.
Check out the full feature, written by Jason Ford, technical services manager at Osram.