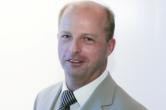 Marl International has invested £150,000 to double its manufacturing output for the LED lighting market at its site in Ulverston, Cumbria, writes Richard WIlson.
"LED lighting can be 20-60% more efficient than standard lighting technologies, lasting up to ten times longer and providing an instant, controllable source of illumination," said Marl managing director, Adrian Rawlinson, pictured right.
"Marl is able to design and manufacture LED lighting modules entirely under one roof in Ulverston, which gives Marl a short leadtime, and the ability to bring to market the latest, most efficient LED lighting technologies ahead of competitors," said Rawlinson.
The production line has been specially modified to handle PCB boards of up to 600mm long, which are commonly required to replace conventional lighting products.
The announcement brings the investment made by Marl in its UK manufacturing facility to £270,000 altogether.
Marl is not only ramping up its output of LED lighting modules that act as a direct replacement for much less efficient lighting technologies, but will also enter the electro-mechanical module assembly business aiming to match offshore pricing with quality, UK manufactured products.
Existing customers include the Formula 1 Association, British Energy and the British Waterways Board.
According to operations director, David Moorhouse, there are customers in the UK who would like to use LED lighting in place of less efficient technologies.
"But they lack the capability to assemble these very specialist devices and the associated circuits, we can fill this gap, often providing a bespoke product that is a direct drop-in replacement for the less efficient solution," said Moorhouse.  
Marl has experienced rapid, profitable growth over the last two years and has funded the investment from the cash that it has generated. In October 2011, Marl announced a £120,000 investment in its prototyping facilities.