Word of the Electronics Weekly LED blog has spread to my village, which is now obviously driving the hit rate up by thousands. It has led to suggestions I should spend more time in the pub instead of writing about LEDs – fair point, they should put WiFi in my local, so i can multi-task. However, beyond this blog their are a number of sites, lighting and LED related, constructed by people who really should have something better to do. I've already pointed to LED Museum, but it gets better. Earlier this month I was searching google for some PED images for use in a Dialight presentation.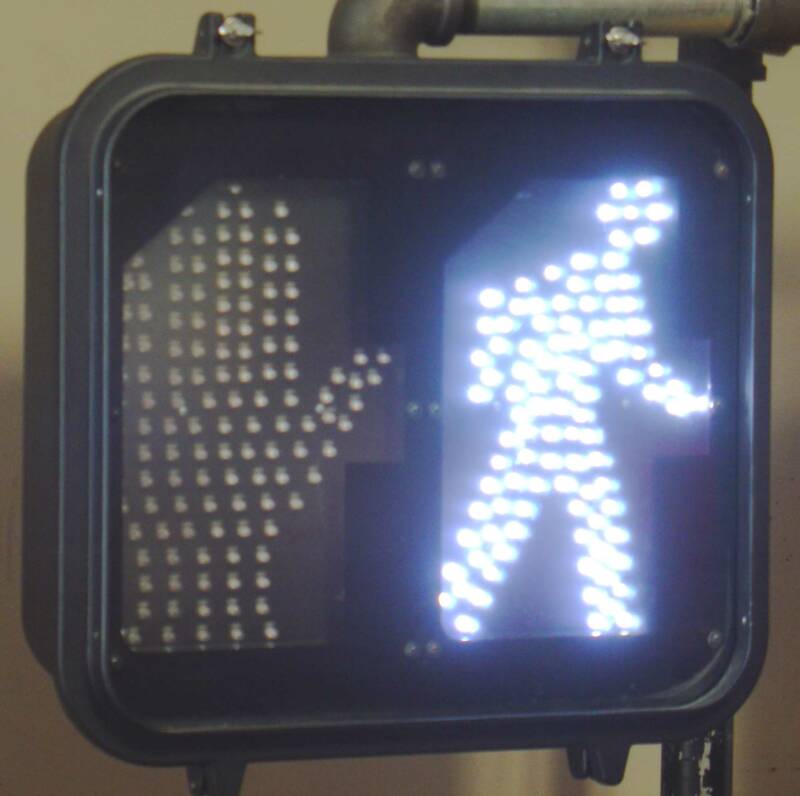 The previous image is from George Francis who is a self confessed traffic light collector
"My name is George, and I live in Powdersville, South Carolina. Ever since I can remember, I have been fascinated by traffic lights. I always wanted to have a stoplight that would change from green, to yellow, to red. And then one day my wish came true!"
On George's web site you can see explicit video action of the Dialight PED changing between the hand and the man. Hardcore signal animation
With over 22,000 visitors, so far it's more popular than this blog !
PS – My new website of illuminated beer pumps, has been delayed until I can complete the in depth research required for such an important site.