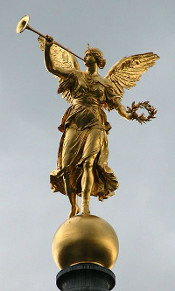 The journo's dilemma is almost upon us – the lie detector test for web-based statements.
That old approach to a story: 'XXX Corp do not deny that their products poison children" will no longer be a possible approach to getting a sensational story published on the web.
A tool to determine whether stories are true or false is being developed by the universities of Sheffield, Warwick, Saarland in Germany, Modul in Vienna and King's College London.
Take the Electronics Weekly UK Salary Survey 2014 »
The tool will classify online stories into four types:
Speculation
Controversy
Misinformation
Disinformation.
The tool will look to the authority of the body disseminating the information – i.e. whether it's a mainstream news outlet, a journo. an expert, an eye witness or a citizen.
It will also consider the previous reliability of the source in question.
Development of the tool is about 18 months away from completion – a period of time often described as 'Sometime, Never' – and will be called Pheme after the mythological Greek famed for spreading rumours.
Image: Brunswyk – Sculpture of Pheme/Fama on the roof of the Dresden University of Visual Arts. It was sculpted by Robert Henze, it stands on the Brühl's Terrace. (Creative Commons Attribution-Share Alike 3.0)