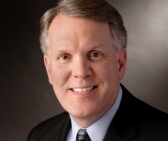 Why is low power becoming more important?
Power is something that touches every one of our lives. The drive for improved energy efficiency in portable handheld devices is one area. But there wasn't much demand to drive efficiency in mains powered products. This mentality has now evolved toward a new outlook that values power efficiency in almost every electronic device and it is driven by both economics and environmental concerns.
The cost to power and cool servers has already surpassed the actual cost of the server equipment. Power efficiency is doubly important since electricity must be purchased to operate the servers plus operate the air conditioners to remove the server heat.
Is low power something the industry can aim for collectively or is it just another area to compete?
I think there is room here for a little of both. We recently joined the Climate Savers Computing Initiative, a non-profit group of eco-conscious consumers, businesses and conservation organisations dedicated to improving the power efficiency and reducing the energy consumption of computers. The group's goal is to reduce the energy consumption of computers by 50 per cent by the year 2010.
At the same time, the reason why we invest in R&D to develop more energy efficient products is so that we can deliver highly-differentiated products.
What are your plans for low power technologies?
Of course, there is power management for handheld products. For example, the number-one battery drain in handheld devices is in the display backlight. Our light-to-digital sensors provide for a self-adjusting backlight driver based on the amount of ambient light. Now, when you place the handheld device in your pocket, all unnecessary functions can shut down.
We have been working with a major manufacturer of PC motherboards to develop a new power management scheme for one of their gaming designs. This will improve the energy efficiency of the PC by more than 70 per cent. This design allows the power management chips to switch anywhere from 2-phase under light load conditions, up to 12 phases when necessary during higher power operation.
How long will it be before LEDs can be economical for general lighting?
LEDs are already economical in the sense that they consume much less power and last up to 40 times longer than incandescent lamps and six times longer than compact fluorescents (CFL) lamps. And they are already finding specialized uses through their variety and energy-saving capabilities.
The difficulty LEDs had faced was in performance and initial cost. LEDs generally produced directed light which has a fairly narrow spread, so lighting a standard room with them in the manner consumers have become accustomed was prohibitive. But, recent advances in diffusion and fixture technologies seem to be overcoming this hurdle.
In addition, the cost of an LED bulb was generally around $50 for the least expensive to almost $100 for higher quality products. Now, with increased production in Asia, we have heard of some LED lighting products being eventually produced for around $3 per unit.
So, while LED lighting is still a couple years away from being in position to take a dominant market share, the likelihood is that its day is coming.
Do you think mobile TV will drive consumer technology?
The continued demand for video portability and the miniaturisation of displays for handheld and wireless devices has required a whole host of new innovative solutions. For example, mobile video requires increased demand on battery efficiency and charging.
While ambient light sensors allow handheld video displays to achieve improved picture quality.
We also provide drivers for small displays, including a driver that is about the size of a pepper flake that can deliver high quality video from a handheld device to a large screen television. This trend is driving consumer technology.