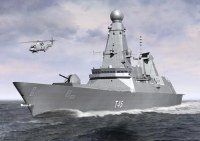 Welcome to a new series of posts on the topic of test and certification. This post is by Graham Andrews, Analysis Commercial Manager at TRaC.
I've heard engineers say that the test and certification industry is dull, simply requiring the latest consumer item to be plugged into a standard test rig, but although there can be some repetition in the job, much of what we do is new, interesting and challenging.
A recent project involved testing the impressive Sampson Radar that BAE Systems Integrated System Technologies developed for HMS Dauntless, one of six new Type 45 destroyers which will provide the backbone of the UK's naval air defences for the next three decades.
The radar is a striking feature on the ship, and weighing six tonnes and measuring seven metres tall, it went way beyond the typical run of the mill testing project!
Working with BAE, we split the testing into stages. Where we could remove subsections, we conducted conventional vibration testing at our Warwick and Wimborne laboratories.
We next suspended an electrodynamic shaker suspended from a crane at BAE Systems Integrated Systems Technologies on the Isle of Wight to drive the natural frequencies of the system. Our engineers had already conducted Finite Element Analysis (FEA) to prove the testing technique. This de-risked the methodology in advance of carrying out the study. The results compared well with the predictions extracted from the Nastran software package.
We then built a bespoke test fixture for the full Radar Array, a 3m by 3m two-dimensional structure. This allowed us to test the radar in its in-service configuration whilst transmitting vibrations from one of our LDS 964 electrodynamic shakers.
At TRaC we've carried out a wide range of Modal test studies using alternative techniques, and this wasn't the first time we've used a suspended shaker. We've tested a vast range of large and complex products – one other particularly memorable project was testing a whole railway engine system! Perhaps that's a story for another post.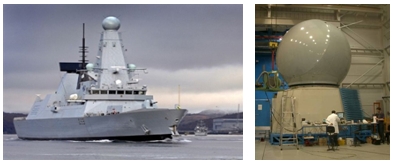 Images courtesy of BAE Systems Integrated System Technologies