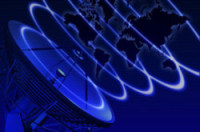 This post is by Jon Harros, ZigBee Business Manager at TRaC.
We often get asked what the purpose of a Notified Body is within Europe for R&TTE (Radio and Telecommunications Terminal Equipment), EMC Directive and Low Voltage Directive (LVD), given that legal compliance for a product is done by self-declaration. Hopefully the following will provide an insight…
A Notified Body is a legal entity (typically this means a company) appointed by the European Commission via an individual country's national authorities.
Within the legal entity, specific individuals are appointed as authorised Signatories and are regularly assessed to ensure technical competency.
Therefore a Notified Body Signatory is basically an "expert" relating to a particular European Directive. Few notified bodies are appointed. These individuals really are experts in the field. They can offer advice to manufacturers of products in terms of how to comply with the various European Directives.
Sometimes, the standards that a manufacturer has to comply with are pretty straightforward, and are referenced in the regulations. However sometimes the legal stipulations do not name the specifications (usually because the technology has moved on faster than the legislation) and so there is no source that details what must be done. This is a typical situation where a Notified Body signatory can offer their "expert" opinion on what testing would be required.
In addition a Notified Body Signatory can review the supporting documentation relating to a manufacturer's (self) declaration of compliance and provide a formal opinion on whether the manufacturer has done enough to meet the requirements of the relevant directive.
Although this does not remove the liability of the manufacturer it does help to support their declaration.
Notified Bodies do have other functions they can perform to assist manufacturers, but these are the main ones relating to R&TTE, EMC and LVD.
Notified Bodies are a sensible, pragmatic step for regulators to take, particularly when dealing with evolving technologies and the converging functionality of products, allowing companies greater confidence that their products meet all regulatory requirements.