Tel: +44 (0) 8447 11 11 11
Email: sales@farnell.co.uk
Web: www.farnell.co.uk
Farnell element14, established in 1939, is a global leader in high service distribution of technology products and solutions for electronic system design, production, maintenance and repair – with fast, easy access to more than 500,000 stocked products, 24 hours a day, 365 days a year.
---
Our product range
450,000 products, complementary software and services from over 3,500 of the world's leading manufacturers
Interactive Linecards
Searching by category and manufacturer couldn't be easier!
---
Applications
9 microsites providing design engineers with quick access to new products supported with rich technical documents and online product training: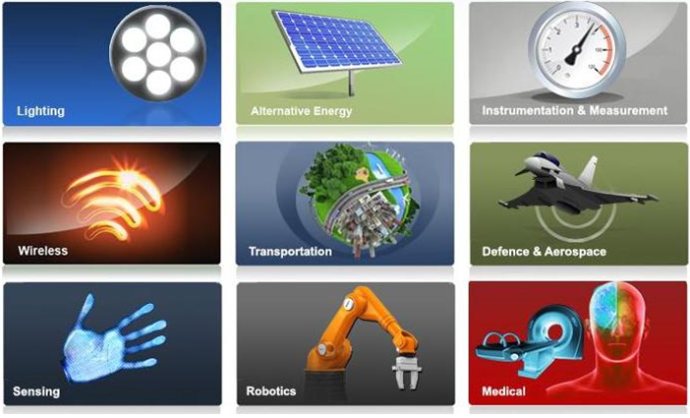 ---
The element14 knode

Your source for engineering knowledge and electronic design solutions

Created by engineers for engineers, the knode on element14 is an intelligent online search and knowledge tool that helps you select the right solutions for your design, right from the start.

EAGLE Software v6

The Award Winning CAD software for PCB

EAGLE offers user-friendly, powerful and affordable solutions for PCB design, including three modules embedded in a single user interface: Schematic Capture, Board Layout and Autorouter, which means you don't have to convert netlists between schematics and layouts.
---