What caught your eye this week?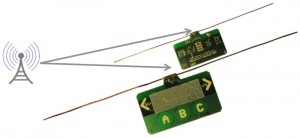 The Electronics Weekly team share their picks of the week, in terms of announcements, developments, product releases, quotes or anything else in the wider world that caught their eye in the last seven days…
What caught my eye this week was…
David Manners, components editor:
What caught my eye this week was . . . . .Intel saying it would try to make its mobile chips competitive by putting them on advanced processes – or at least processes that are only 6 months old.
Steve Bush, technology editor:
Researchers at the University of Washington have communicated wirelessly using only ambient energy harvested from broadcast TV transmissions. The technology demonstrators communicated over around 50cm at 1kbit/s using a packet protocol. How about that?
Sue Proud, production editor:
I'm quite sentimental about this old bird, not least because I can remember when she was launched, with that famous gold disc of information selected by, among others, the late Carl Sagan. Whether she's inside our solar system or a fair way out of it, I'm still impressed at what the scientists of the 1970s achieved.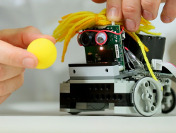 Meanwhile there's promising video here of what is in fact more of a driveable plane than a flying car. Heaven help we earthbound folk when the wide-boys get hold of these!
Alun Williams, web editor
What caught my eye this week? How about the excellent looking Pixy (right), an Arduino-friendly vision sensor that you can train to recognise objects, via colour codes. It's a joint development between Carnegie Mellon University and Charmed Labs.
Staying on Arduino, the team also wheeled in their first robot, which is worthy of your attention, I would humbly suggest. I was also sad to see the Ubuntu Edge missing its (unrealistically high?) crowdfunding target. I would love to see a high-end Linux smartphone.