What caught your eye this week (week 13)?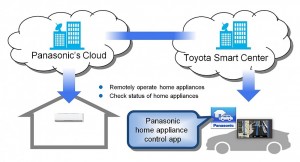 The Electronics Weekly team share their picks of the week, in terms of announcements, developments, product releases, quotes or anything else in the wider world that caught their eye in the last seven days…
David Manners, components editor
…TSMC taking pre-emptive legal action against a troll. Trolls have become a problem in the industry  plaguing companies with demands for royalties on often very dubious grounds.
Sue Proud, production editor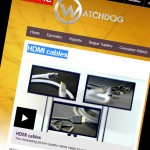 In a week when Toyota had to issue another recall over technical problems, and the UK government announced plans for a massive hike in fines for not paying attention when you're driving, this caught my eye because being the pessimist I am I can already see problems ahead – it's just another distraction, and another thing that can go wrong. [And I must declare an interest – I drive a small Toyota.]
Alun Williams, web editor
…I learnt not to overpay for HDMI cables! Thanks to Nick Locke (and the BBC Watchdog programme). "While normally you would expect things like gold plated contacts and more heavy duty cables to produce a better image quality, with HDMI being digital these things make very little difference."
What caught your eye this week? Let us know on twitter using the hashtag #EWconvo

Related Tech News
Share your knowledge - Leave a comment