What caught your eye this week (Week 3)?
The Electronics Weekly team share their picks of the week, in terms of announcements, developments, product releases, quotes or anything else in the wider world that caught their eye in the last seven days…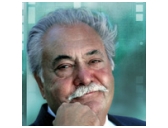 David Manners, components editor
…It was Pasquale Pistorio (right) taking to the streets alongside the President of the Italian Republic, Giorgio Napolitano, and the Mayors of Catania and Messina to protest against the  discriminatory attempt by Micron Technology to sack 40% of its Italian workforce.
Sue Proud, production editor
This caught my ear as I heard a radio report of it first:  it's a story that has everything – great adaptations of existing technology and development of new ideas; a UK success story; a 'green' transport initiative that will be able to deliver aid in large quantities to inaccessible places; childhood nostalgia (the radio reporter described it as looking like Thunderbird 2, which, if a little anaemic, it does); and rock-and-roll (one of the backers is Iron Maiden's Bruce Dickinson)!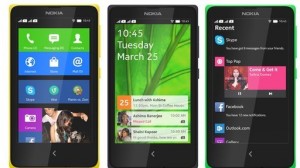 Alun Williams, web editor
What timing. A few days before it completes its move to Microsoft, Nokia finally embraced Android with its new X, X+ and XL phones (right), ranging in price from £74.
What caught your eye this week? Let us know on twitter using the hashtag #EWconvo

Related Tech News
Share your knowledge - Leave a comment