Only Connect: An important development in design of copper cables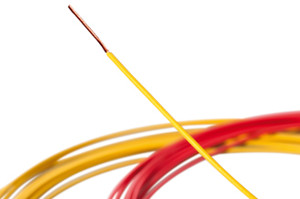 Welcome to another post in the series by Nick Locke, of Nicab Ltd, who has over 15 years experience in the electronics manufacturing industry specialising in interconnection cable assembly.
HUBER+SUHNER has introduced a silicone-free RADOX anti-capillary cable to meet the demand in the automotive market for barrier sealed copper cables.
This is an important development in the design of copper cables where the demand for longer lasting cables has led to the development of innovations such as the anti-capillary cable that prevents the ingress of moisture.
According to the press release:
"The grease-like filling material is a compound developed by HUBER+SUHNER that is produced in the company's own compounding facility in Switzerland. Since it is silicone free, it does not form an undesirable foam when it comes into contact with transmission fluid. The compound can also withstand the electron-beam crosslinking process and, as a result, this HUBER+SUHNER cable also features an electron-beam crosslinked RADOX insulating material. They are particularly resistant to high and low temperatures, ozone and weathering, and are characterised by their excellent abrasion resistance".
This is one of the first cables of its type that we have seen on the commercial market, others have been available for very specialist applications. However, for the mass production market this is a true innovation.
Hopefully this type of innovations mean that electronics in vehicles etc will last longer and extend the lifespan of electronic / electrical devices. Good news all around.
You can read more on hubersuhner.com.
Nick Locke, Nicab Ltd