Only Connect: Samtec voted 1# connector manufacturer for service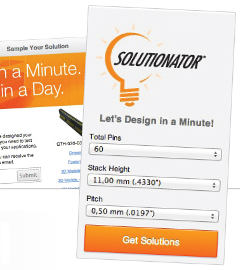 Did you know that for the eighth time, Samtec was ranked #1 in the Bishop and Associates "European Customer Survey Of The Electronic Connector Industry"?
Samtec received the highest overall rating of the 43 connector companies surveyed.
Just what makes them #1 in the eyes of their customers? One of the reasons is the quality of the products as they are always well made and consistent in high quality.
In my view the reason they have achieved this high status is their ability to consider what their customers want. They are quite unique with their "Design your own" service where you can literally design your own connector. What's more, they also have provide an extremely fast turnaround, in many cases in less than a week.
Imagine you wanted a standard connector but slightly different to suit your needs, how many other connector manufactures will help you design and then manufacture the connector for you?
Not many people realise Samtec offer this service which is why they are a "cult favourite" amongst design engineers.
For more information, check out www.samtec.com/solutionators/