Picture Gallery – AMS analogue process fab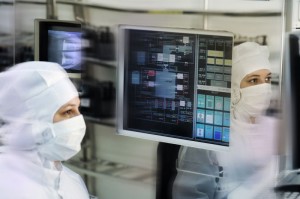 There's a new picture gallery on the site to highlight, I'm pleased to say!
A recent visit to AMS, the analogue and sensor specialists based in Graz, gave a chance to see the company's specialised process fab, situated next to its HQ in an historic Schloss, no less.
Check out some pics of the analogue process, an innovative mask staircase, and Schloss Premstätten itself.
View the latest photo gallery >>
View all Electronics Weekly photo galleries >>

Tags:
analogue
Related Tech News
Rohde & Schwarz has introduced a mixed-signal oscilloscope, and our…more »

Welcome to another post in the series by Nick Locke, of Nicab Ltd, who has over 15…more »

Distributor Digi-Key's first visit to Electronica last November has proven…more »
Share your knowledge - Leave a comment