Eating up the Raspbery Pi video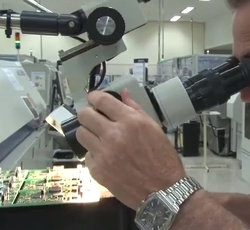 Glad to see the recent video we filmed of the Raspberry Pi manufacturing process has proved so popular – 24,000 views, and counting, streamed via YouTube.
It was a privileged view inside the Sony manufacturing facilities in Pencoed, hopefully an interesting glimpse of the electronics the UK is capable of producing.
Particular thanks to RaspberryPi.org for highlighting the film, and their kind words about the video. And thanks to 3QuarksDaily for highlighting it, too.
Just in case you haven't seen it: