The official ElectronicsWeekly.com website blog, highlighting new features, content, and initiatives on the site.
Gadget Master blog gets a Build Your Own section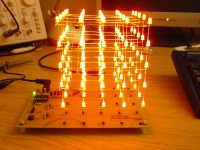 Just to flag there is new part to the Gadget Master blog. Check out the new Build Your Own section. It's a round-up of the many and varied posts that help you on the road to building your own electronics gadgets…
I thought it would be nice to draw them all together and they have been grouped by themes (music, computer, LED, measurement, phone, sci-fi, and general)
They vary in the level of the detail they provide, but the jewel in the crown is the guide showing you how to build your own LED cube. It's a good place to start with example code, videos, parts list and more!
Entries include, for example:
LED
Music
Visit the Build Your Own… section of Gadget Master »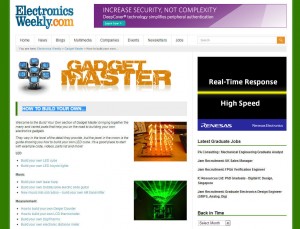 Tags:
gadget
,
gadgets
,
laser harp
,
old radios
,
sci fi
Related Tech News
Share your knowledge - Leave a comment