Picture Gallery – World Cup 2014 goal-line technology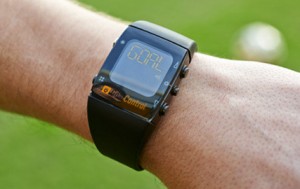 There's another picture gallery new to the site to highlight…
Yes, there's a sporting event taking place in Brazil, but what really interests us is the latest goal-line, camera and wireless communications technology involved, the GoalControl-4D system!
View FIFA World Cup 2014 goal-line technology >>
In October 2013, FIFA awarded the contract for goal-line technology to German company GoalControl, and its GoalControl-4D system. The Tivoli stadium in Achen was the first to be fitted with a FIFA-certified goal-line technology system. Note that the rival Hawk-Eye technology has already been in use in English Premier League fixtures since the 2013-145 season. Derbyshire-based company Labosport will carry out the final installation testing of goal-line technology systems. It also tested the Hawk-Eye systems for the Premier League.
View the latest photo gallery >>
View all Electronics Weekly photo galleries >>

Related Tech News
Share your knowledge - Leave a comment