What caught your eye this week?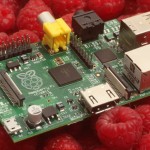 The Electronics Weekly team share their picks of the week, in terms of announcements, developments, product releases, quotes or anything else in the wider world that caught their eye in the last seven days…
What caught my eye this week was…
Richard Wilson, editor
This story on Tuesday caught my eye – Government sponsors hacker shoot-out to capture drone. I think it is one of the more original ideas the government has had to raise the profile of engineering amongst students.
David Manners, components editor:
What caught my eye last week was a dirty trick exposed by The City of London Corporation whereby an ad agency put mobile phone tracking technology in  rubbish bins to track pedestrians with a view to discovering their habits and then targeting them with ads. This is a trivial app but it paves the way to an Orwellian Surveillance Society.
Steve Bush, technology editor: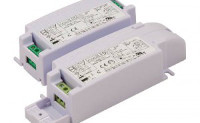 The company Harvard Engineering caught my eye. All products are designed and manufactured in the UK, on a single site in Normanton near Leeds. It has been designing and mass-producing LED lighting drivers under the CoolLED brand since 2009.
Sue Proud, production editor:
I'm really just the words specialist here, but all the excitement about Raspberry Pi has made me think many times that I should be prepared to consider having a crack at something more technical. There are already lots of simple developer boards around now (like these) plus add-ons and plug-ins (and capes) to help with converting them into things like cameras or media centres. But this Arduino kit comes with something better: the message 'Anyone can learn electronics' in big friendly letters. What even me? Well maybe one day I'll get around to it.
Meanwhile, as we hear more and more about the 'Internet of Things', I wonder just how well that is going to work given our apparent determination to control the uncontrollableness of the web, such as, paternalistic attempts to protect us from the nastiness on the web and the dastardliness of hackers and malware merchants. With, I am sure, the best possible motives, the British Library's Wi-Fi is protected with various filters and firewalls. And the result? The Bard himself gets banned for excessive violence! I can see a future in which a Library 'overdue' notice in my inbox for a Steven King novel will cause my freezer to have a hissy-fit and defrost itself.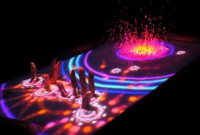 Perhaps it's coding that I need to learn, not electronics.
Alun Williams, web editor
Water as an interactive touchscreen? Is this for real? Apparently developers at the Koike Laboratory in Tokyo created an "immersive" (geddit?), interactive touchscreen on the surface of water in a bathtub. It's the Aquatop.