What caught your eye this week?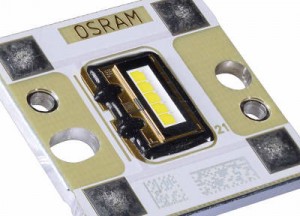 The Electronics Weekly team share their picks of the week, in terms of announcements, developments, product releases, quotes or anything else in the wider world that caught their eye in the last seven days…
What caught my eye this week was…
Richard Wilson, editor
SMART, the space rover setting co-ordinates for West Wittering beach, and field trials conducted by experts in robotics at the University of Surrey.
David Manners, components editor:
Imagination's announcement that it will bring out a server CPU next year and will be addressing 'every market where a CPU is relevant' so putting ARM firmly in its sights.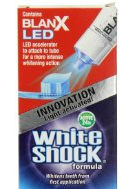 Steve Bush, technology editor:
US automotive firm Peterson Manufacturing entering the LED headlamp market with an all-LED main/dip replacement for 7inch (PAR56, 175mm) headlights, based on new Osram LEDs (top).
Sue Proud, production editor:
I'm already impressed by the long list of technological assistance being built into cars – did you know it includes more than just parking assistance? You can now also get something called Trailer Assist, Emergency Assist, Construction site assistant, Blind Spot Monitor, City Emergency Braking, and now the worryingly-titled 'PreCrash occupant protection system'. I think in the split second before I hit that truck-load of apples I'd just have time to think "Uh-oh"
And really, what a waste of an LED this is: a UV-activated tooth whitening toothpaste that comes with an LED accelerator (right).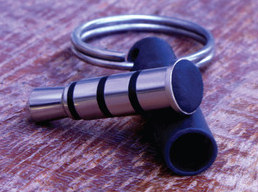 Alun Williams, web editor
Just finished blogging about it for the Eyes on Android blog – Pressy, the multi-function Android controller (right, bottom). Plug it in the headphone port and you can shortcut – coourtesy of the asociated app – the usual long-winded Android swipes and confirms, and jump straight to a configured action (there can be multiple actions set up – think Morse Code for long and short presses in various combos). Currently smashing its targets on KickStarter, I want one!