What caught your eye this week?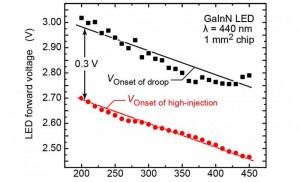 The Electronics Weekly team share their picks of the week, in terms of announcements, developments, product releases, quotes or anything else in the wider world that caught their eye in the last seven days…
What caught my eye this week was…
Richard Wilson, editor
Ever wondered why hard-driven LEDs are less efficient? Well, this interesting blog post explains one of the biggest obstacles in the development of LED lighting for replacing household light bulbs that require LEDs to be both bright and efficient.
David Manners, components editor:
…a note from Citi Research suggesting that ST should selectively prune its digital operation. It was interesting that Citi did not go so far as to say close it, or sell it or merge it – as some financial analysts have been advocating. The financial community generally don't see a future for ST's digital business while the French government is investing massively in the future of ST's digital business.
Sue Proud, production editor: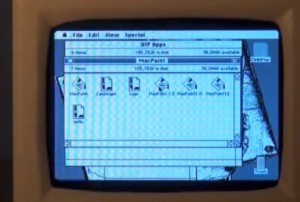 OK I admit it, I'm a Mac-loving tree hugger, and to prove it, two things that caught my eye this week: for a trip down memory lane, I think this is the sort of thing Raspberry Pi was born for and Greenpeace is appealing to gadget-masters everywhere to design a low-cost, low-power portable water pump for farmers to use in India. Their deadline for the competition is 15 November, but if you had a good idea on any long winter's evening it would be time well-spent to pursue it.
Alun Williams, web editor
The world's thinnest wireless keyboard? CSR's offering measures 0.49mm and incorporates a CSR1010 Bluetooth Smart IC. It's an interesting example of Bluetooth Smart technology. "The design takes advantage of the GATT profile which means that Bluetooth Smart has been optimised for an app store world," said Paul Williamson, director of Low Power Wireless at CSR.  It will be unveiled at IFA Berlin (Hall 1.2 Stand 104) today.