What caught your eye this week?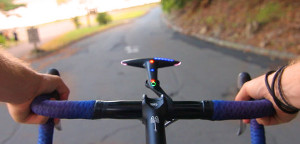 The Electronics Weekly team share their picks of the week, in terms of announcements, developments, product releases, quotes or anything else in the wider world that caught their eye in the last seven days…
What caught my eye this week was…
David Manners, components editor:
What caught my eye this week was the astonishing news that Q2 semiconductor sales in the Americas were 21.5% up on Q2 2012. Is a recovery under way or what?
Sue Proud, production editor:
Movie buffs and people into role-player gaming will be familiar with the concept of exo-skeletons, where military potential has already been established in principle. And some progress has been made on medical supports to restore a measure of mobility to people with spinal injuries. But now the concept is being pursued as an investment possibility, with "Twelve research institutions from seven European countries" playing with 4.5m Euros with a view to creating suits for use in the workplace. So tasks requiring precision but which cannot be automated, for instance, might be completed by a worker wearing an exo-skeleton. Not so much "Beam me up Scotty", as "strap me in…"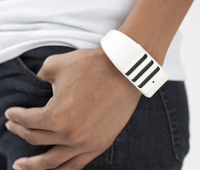 L'esprit de l'escalier is that irritating situation you find yourself in when you come up with the perfect riposte for an insult only after a five-minute time-lapse. Well now you can store them and save them up for the next insult, with this handy little gadget/app combination (right). No doubt for kids who are already wasting time and processing power taking 'selfie' pictures on their smartphones this gadget, which can store every mot juste as it is delivered and save it to your smartphone, will soon be equally indispensable. (Note to self: buy earplugs.)
Alun Williams, web editor
This week I would plump for The Hammerhead – "Bike Navigation. That just works" – which is an LED-based bit of kit for mounting on your bicycle handlebar that works with an associated app to incorporate social elements to cycle navigation (pictured, top). So, as well as visual instructions to complete a journey, it can do such things as suggest crowd-sourced routes.
Also,  Intel's latest attempt to crack the low-power, smartphone-friendly market is the Atom Z3000 series. This caught my eye, from the IDF in San Francisco. The low-power systems-on-a-chip (SoC) codenamed "Bay Trail" are aimed at both Android and Windows tablets.