An experiment in rectangular beams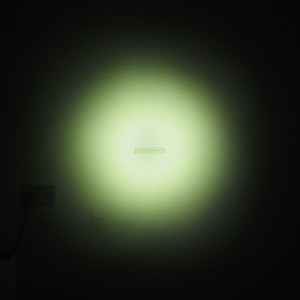 A long time ago, I made a cycle headlamp using a Cree MC-E led and an Iris lens from Ledil.
Result – a pretty good beam, but it turned out a bit wide for my purposes, and the beam does have a hole in the middle (possibly due to the lens being the wrong distance from the led, but I think it is correct).
Anyway, the MC-E has four dies in a square, and I wondered what would happen if I just lit the top two (below left), or the bottom two (below right) – would it produce a rectangular or oval beam. All four die on is top right.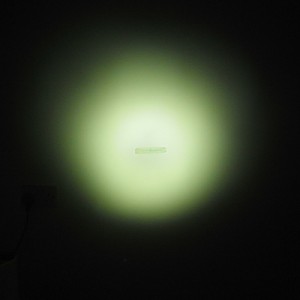 Well the answer is no. Here are the beam shots.
The line in the middle is a bit of tape on the wall with a line drawn on it.
The camera automatically set exposure.
Below are also images of the beams. processed into binary black and white by setting a threshold (in Gimp).Thresholds are arbitary and not the same of each image, but I did my best.
2 Comments