We get to play with Raspberry Pi hi-fi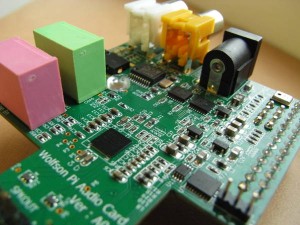 Would you believe it, Electronics Weekly has a Wolfson Audio Card to try out (the actual one in the photo), and I was given a Raspberry Pi for Christmas.
I have been wanting to try something like this ever since I tried RaspBMC on my Pi, outputting audio through th eHDMI cable (my monitor has a headphone jack) and it worked well and sounded good enough for (tin-eared) me.
Hopefully, the twain shall meet this weekend (if I can find time etc..).

Related Tech News
The wise Mr Kurt has drawn my attention to a puzzle from the New York…more »

There was a time I went to ISSCC (the International Solid-State Circuit Conference) in San…more »

Without a TV, I miss a few things – and…more »

My word. There is a phone-charging fuel cell on Kickstarter,…more »
Share your knowledge - Leave a comment