Why low stand-by in LED drivers?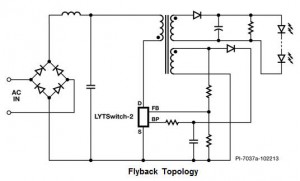 When Power Integrations announced its LYTSwitch-2 family of mains LED driver ICs last week, an interesting snippet emerged – the firm has designed the driver with stand-by power consumption down at 30mW.
It is designed for used in retrofit bulbs, retrofits for fluorescent tubes, and ballasts.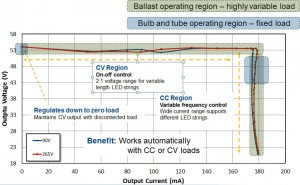 It turns out, the reason for the 30mW stand-by is that the 'ballast' catagory now includes wall plug power supplies where the switch is often after the power supply – table lamps, for example.
So, good idea Power Integrations. There are too many of these wall plug PSUs sitting there wasting a watt 24/7.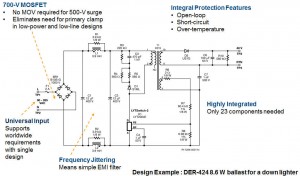 By the way, for a primary-side sensed supply, these things have an amazingly square V/I graph – take a look.

Tags:
power consumption
,
power supply
Related Tech News
Share your knowledge - Leave a comment