U-blox LTE modem supports Android 4.0+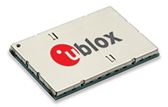 A Swiss wireless module supplier has introduced a range of LTE modules on a small format: TOBY-L1. Made by U-blox, they are designed for incorporating in tablets, mobile routers and M2M applications such as digital signage, mobile health, and security systems.
Two versions are currently available: TOBY-L110 for Europe (bands 3, 7, 20 for EU operators) and TOBY-L100 for the USA (bands 4, 13 on Verizon).
Measuring 22.8 x 35.6 x 2.8mm, Housed in a 152-pin LGA module, the TOBY-L1 series is layout compatible with u-blox' SARA GSM and LISA UMTS/CDMA module series.
USB drivers for Windows XP and 7 plus RIL software for Android 4.0 and 4.2 are available free of charge.
"TOBY-L100 is particularly suited for the exploding tablet market in the US, where TOBY-L100 offers users and carriers flexibility as a 'Super-Wifi' option," said Nikolaos Papadopoulos, president of u-blox America.

"With low-cost TOBY-L100, we expect connected tablets to significantly increase volumes compared to Wifi-only tablets, increasing wireless carriers' penetration in this market."
TOBY-L1 series delivers data rates (LTE Cat. 3; 100Mbit/s download, 50 MB/s upload) and operates from –40 to +85°C.

Related Tech News
Share your knowledge - Leave a comment