AMD having second thoughts about Android?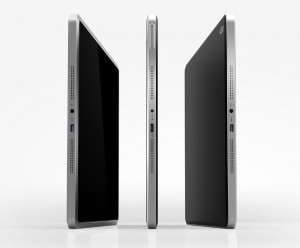 AMD has previously shown no interest in Android, avowedly concentrating on Windows 8 for its tablets, but could things be changing?
Agam Shah has written a piece on PC World outlining some positive noises emanating from AMD around Android. Windows is still the priority, but the door could be open…
He writes:
The tablet market is currently ruled by Apple's iOS, followed by Android. Windows 8 adoption on tablets and smartphones has been weak. Android support could open up a potentially larger market for AMD, whose chips are used in just a handful of tablets. AMD to date has released two chips for Windows tablets over the past two years, both of which have failed.
ARM, of course, dominates the Android ecosystem with its low-power, licensed processor cores, and even AMD's arch rival, Intel, has struggled to change this. See Android with Intel Inside, coming out at MWC
See also: Intel Beacon Mountain supports Android development
[Image: The
VIZIO
11.6″ Tablet PC powered by the AMD Z-60 APU]

Tags:
Apple
Related Tech News
Share your knowledge - Leave a comment