The latest news and developments around Android, Google's embedded mobile platform featuring in smartphones, tablets, set-top boxes, cameras, watches and some other unexpected places...
CSR targets appcessories with CSR1012 Bluetooth Smart platform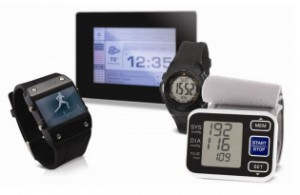 CSR has announced the launch of its CSR1012 Bluetooth Smart platform, which is aimed at developers looking to create low-power wearable accessories such as smart watches and activity monitors.
CSR says it is an addition to the CSR µEnergy range, aimed at smaller form factor packages.
"IHS has just forecast that unit shipments of wearable technology will reach 210 million by 2018, driving $30 billion in revenue," says Paul Williamson, Director of Low Power Wireless at CSR. "We want to help developers make the most of this emerging market by getting ahead of their competitors. The CSR1012 perfectly balances cost and size, to enable developers to get their products to market fast, without compromising on quality."
When you hear "wearable technology" it is easy to imagine clothing (something like this), but it also targets 'appcessories' and HID accessories, such as slim smartphone or tablet styluses and small advertising beacons.
CSR writes:
The CSR1012 provides the ideal solution for high-volume production coupled with compact design. The 0.4 mm pitch QFN package can be handled easily on high-volume production lines. Space beneath the device enables I/O to be routed using standard drilled vias. This coupled with a 4×4 package area, offers a very small final PCB to ensure developers can produce compact wearable devices with consumer appeal. The CSR1012 is available in volume from today.
Read more about the product family »
See also: What is… a GATT Service (Bluetooth LE)

Related posts