The latest Android news, developments, comments and apps involving Google's embedded mobile platform that now features in smartphones, tablets, set-top boxes, cameras, watches and some other rather unexpected places.
Unlock your phone by just picking it up with NFC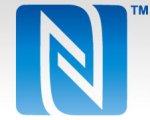 Keeping an eye on Android and NFC, this one looked interesting. Adafruit looks at how you can use NFC to automatically unlock your phone simply by picking it up.
Note, however, they say you will need to jailbreak the phone to get it to read NFC from the lockscreen…
They write:
Unlock your phone by just picking it up! No more pesky password or gesture PIN, just scan an NFC tag! This guide covers creating an NFC ring, putting an NFC tag in your nail polish, modding your Android installation to read tags from the lockscreen, and creating an automation toolchain to unlock the phone when the desired tag is scanned.
[Via
Lifehacker.com
]

Tags:
Adafruit
,
Android
,
NFC
Related Tech News
Share your knowledge - Leave a comment