The latest Android news, developments, comments and apps involving Google's embedded mobile platform that now features in smartphones, tablets, set-top boxes, cameras, watches and some other rather unexpected places.
Automatic driving assistant makes its way to Android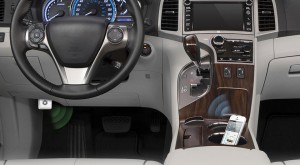 An interesting one to note for those keeping an eye on the automotive space. TechCrunch reports on the arrival on Android of Automatic, a driving assistant that reports data about vehicles and the car owner's driving habits…
See Smart Driving Assistant Comes To Android With Safety-Focused "Do Not Disturb" And Crash Alert Features
Sarah Perez writes:
The Crash Alert feature, which is currently in beta, is arriving on both iOS and Android for testing purposes. The idea is to offer the conveniences that an integrated system like OnStar would provide in terms of emergency assistance, but bundled into a mobile application instead. With Crash Alert enabled, Automatic will be able to detect if you've been in a serious crash and will notify the local authorities with your location even if you can't.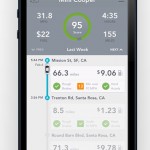 See also: Speed of innovation needed for in-car apps
See also: Race for in-car infotainment sees Android as dark horse

Tags:
Android
,
Automatic
,
automotive
,
Crash Alert Features Sarah Perez
Related Tech News
Share your knowledge - Leave a comment