The latest news and developments around Android, Google's embedded mobile platform featuring in smartphones, tablets, set-top boxes, cameras, watches and some other unexpected places...
Bluetooth Core Spec lays IP-based groundwork for IoT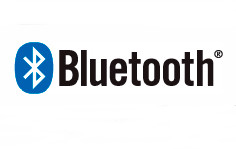 Meant to flag this one last week – the Bluetooth Special Interest Group has officially announced the adoption of updates to the Bluetooth Core Specification, for Bluetooth 4.1.
The SIG described this as "an important evolutionary update to the wireless specification. They say it will "improve consumer usability with increased co-existence support for LTE, bulk data exchange rates, and aid developer innovation by allowing devices to support multiple roles simultaneously".
Anything for the IoT? You've got it. The SIG says the release "lays the groundwork for IP-based connections, extending Bluetooth technology's role as the essential wireless link for the IoT".
"Bluetooth Smart technology put us on a rocket ship of growth, with Bluetooth annual product shipment projections skyrocketing to more than 4.5 billion in the next five years," said Suke Jawanda, Bluetooth SIG CMO.
"We updated the Bluetooth specification to address this projected growth, making changes to give developers more control in assigning a role to their product, limiting interference with other wireless technologies, and allowing Bluetooth Smart products to exchange data faster and maintain connections with less manual intervention. These updates reflect the demand we see in the market. We will continue to sculpt Bluetooth wireless technology to extend its critical role in enabling the Internet of Things and ensure it is the very best solution for OEMs, developers and, ultimately, consumers."
The Bluetooth SIG highlights these ways of improving Usability
Bluetooth 4.1 extends the Bluetooth brand promise to provide consumers with a simple experience that "just works." Major usability updates come in three areas:
Coexistence — engineered to work seamlessly and cooperatively with the latest generation cellular technologies like LTE. Bluetooth and LTE radios can communicate in order to ensure transmissions are coordinated and therefore reduce the possibility of near-band interference. The coordination between the two technologies happens automatically, while the consumer experiences the high quality they expect.
Better Connections — provides manufacturers with more control over creating and maintaining Bluetooth connections by making the reconnection time interval flexible and variable. This improves the consumer experience by allowing devices to reconnect automatically when they are in proximity of one another. The consumer can leave the room and upon returning, two recently used devices reconnect without user intervention.
Improved Data Transfer — Bluetooth Smart technology provides bulk data transfer. For example, through this new capability, sensors, which gathered data during a run, bike ride or swim, transfer that data more efficiently when the consumer returns home.
For the Bluetooth 4.1 technical details, tools and FAQ, visit: https://www.bluetooth.org/en-us/specification/adopted-specifications
See also: What is… a GATT Service (Bluetooth LE)

Related posts