Patent registered for Samsung Glasses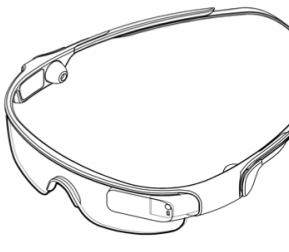 It was maybe inevitable, but the Associated Press is reporting that Samsung Electronics has patented an alternative to the Google Glass glasses, for presenting augmented-reality (AR) information.
Youkyung Lee writes:
A design patent filing at the Korean Intellectual Property Office shows a Samsung design for smartphone-connected glasses that can display information from the handset.

It said the glasses can play music and receive phone calls through earphones built into the eyewear's frame. It also gives hands-free control over the smartphone.
Beyond the sketch of a small display over the left eyeglass, details are sketchy. For example, whether there is any touch, sound or camera interface…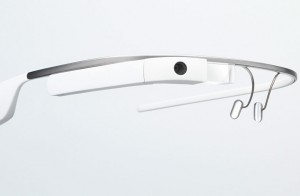 The Google Glass product, still being tested, is pictured right.
Samsung recently launched the Galaxy Gear smart watch, amid an ever wider range of Android-based phones phablets and even cameras, so it is believable that Samsung will be probing the "headware" market too.
Phys.Org
]