Hands point to Samsung smart watch?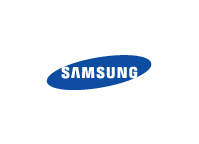 What's the time? Time to get a watch. What's the time to get a Samsung smart watch? Wednesday 4 September. That's if you believe the reports in a Bloomberg article, which cites "two people familiar with the matter".
The wrist-based computing device will be dubbed the Galaxy Gear and will apparently be able to make phone calls, do emails, and browse the Web.
Jungah Lee writes:
Asia's biggest technology company is racing other electronics makers, including Sony Corp., to create a new industry of wearable devices as the market for top-end handsets nears saturation. The global watch industry will generate more than $60 billion in sales this year, and the first companies to sell devices that multitask could lock customers into their platform, boosting sales of smartphones, tablets and TVs.

The Galaxy Gear being released next month won't have a flexible display, though the company is continuing to work on developing a bendable screen, one person said.
Interestingly, Samsung's next phablet – the Galaxy Note 3 – is expected to be unveiled the same day…
[Via
Techcrunch
]
1 Comment