Ubuntu Edge misses chance for Linux alternative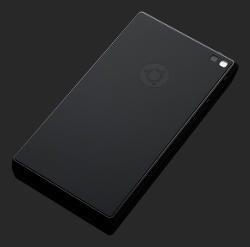 Just a quick flag-in-the-sand post to mark the fate of a possible Android-alternative – the Ubuntu Edge ("the next generation of personal computing: smartphone and desktop PC in one state-of-the-art device") missed its crowdfunding target on Wednesday.
It reached a record total of pledges – $12.6m – but was still far from its very high target, of $32m. Under the terms of the crowd funding project, run on IndieGoGo, all contributions will be returned.
Ubuntu-based Linux smartphones will not be appearing shortly, but the founder of the company behind the initiative – Mark Shuttleworth of Canonical – remains bullish in an interview with The Guardian. See Ubuntu Edge: founder says failure isn't the end of the dream.
He identifies the target audience for Ubuntu Mobile as the "25% of users [who] demand a smartphone but use it just as a phone. They don't buy apps or content." But he also still believes a high-end Linux smartphone that is powerful enough to also work as a PC – such as the proposed Edge device – is still an attractive proposition.
He also sees existing smartphones as overpriced.
"If you look at something like [Motorola's] MotoX, and the next-generation devices out there, it seems that there's quite heavy loading on the cost of devices just so it can have a brand on it. We're still seeing [profit] margins in the mobile hardware industry that we certainly don't see in the PC industry – it seems to just go on the maintenance of the brand and distribution. It isn't as efficient as the distribution that we see in the PC industry."
How did the proposed Edge spec compare? The table below is taken from the IndieGoGo website:
| | | | |
| --- | --- | --- | --- |
| | Ubuntu Edge | Apple iPhone 5 | Samsung Galaxy S4 |
| Mobile OS | Dual-boots Android and Ubuntu mobile | iOS | Android |
| Desktop OS | Ubuntu Desktop | No | No |
| RAM | 4GB | 1GB | 2GB |
| Internal storage | 128GB | 64GB | 16GB |
| Screen | 720 x 1,280, 4.5 inches | 640 x 1,136, 4 inches | 1,080 x 1,920, 5 inches |
| Protection | Sapphire Glass | Corning Gorilla Glass | Corning Gorilla Glass 3 |
| Connectivity | Dual-LTE, GSM | LTE, GSM | LTE, GSM |
| Speakers | Stereo | Mono | Mono |
| Battery | Silicon-anode Li-ion | Li-ion | Li-ion |
| Price | $695 | $849* | $750** |