Android KitKat powers NFC and Host Card Emulation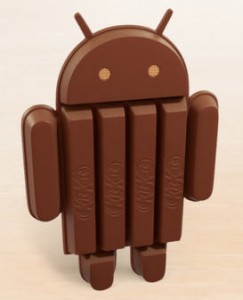 Meant to flag this one before, it seems Visa and MasterCard are beginning to allow their cards to be stored in the cloud to enable NFC-based payments, i.e. consumers in stores touching their smartphone to a reader. This means Android (and BlackBerry) smartphones, given the iPhone's lack of support for NFC.
Jacob Kastrenakes of the theVerge.com writes:
That's potentially a big change for mobile payments. While it's primarily a behind-the-scenes adjustment, any app on a smartphone that supports the service should be able to act as a mobile wallet in the near future. The new process is called Host Card Emulation (HCE), and it's supported by both Android KitKat — which is cited as part of the impetus behind today's announcements — and BlackBerry 10. Visa appears to be ready to offer the feature to developers already, and MasterCard intends to publish specifications for its use before July.

Tags:
NFC
Related Tech News
Share your knowledge - Leave a comment