How open is Google's Android source?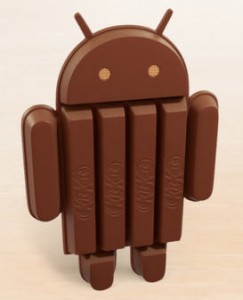 There's an interesting in-depth article on Ars Technica about Google and Android's relationship to Open Source, specifically, ASOP ( the Android Open Source Project). See Google's iron grip on Android: Controlling open source by any means necessary
They look at Google's tactics to grow Android market share from scratch, and then how its approach changed to deal with Android's resultant success. Basically, charting the increasingly closed nature of the Android system.
One area they look at, for example, is the trend for Google apps to get the closed source treatment, and also the approach of companies such as Amazon and Samsung to release Google's grip on Android, finger by finger…
Ron Amadeo writes:
While it might not be an official requirement, being granted a Google apps license will go a whole lot easier if you join the Open Handset Alliance. The OHA is a group of companies committed to Android – Google's Android – and members are contractually prohibited from building non-Google approved devices. That's right, joining the OHA requires a company to sign its life away and promise to not build a device that runs a competing Android fork.

Acer was bit by this requirement when it tried to build devices that ran Alibaba's Aliyun OS in China. Aliyun is an Android fork, and when Google got wind of it, Acer was told to shut the project down or lose its access to Google apps. Google even made a public blog post about it.
To be fair to Google, the defence for its tactics is always predicated on avoiding fragmentation. For example, the increasing of Google Play and its associated services (a way of enabling new functionality without breaking backkward compatibility), and its reaction to Acer' use of Alibaba's Aliyun OS in China. But the long article is worth your time to read, I think. But couldn't Google's development of Google Play have remained open source and within the ASOP?
Last month we reported the departure of Google's Android Open Source Project leader for Yahoo!