Poll: Android for Christmas?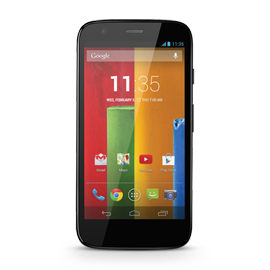 All I got for Christmas…
Let's start the New Year with a simple poll. Did you get an Android-based device for Christmas?
If so, please be kind enough to enumerate via the comments section. Phablet, tablet, phone, set-top box, or something completely out of the ordinary – if it's running Android it counts.
This year was actually an electronics free zone for me, but I found myself looking at the detailed specs of the Moto G price-friendly smartphone (pictured)…
Loading ...
Previous Polls:

Related Tech News
Share your knowledge - Leave a comment