NXP Android dev kit for MIFARE contactless card apps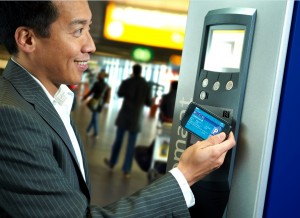 NXP Semiconductors is introducing a software development kit for creating Android smartphone apps for its MIFARE, ICODE and NTAG access control and payment card ICs, writes Richard Wilson.
The idea is to make it easier to build Android apps involving contactless payment and processing.
The kit includes a sample app project with source code. There is also a universal API for common functions within MIFARE, says the company, so a single application will work on a range of cards. 
The development package contains the following:
Ready app and Go. Complete sample app project with source code included. Suitable as both starting point for new developments but is also ready for immediate deployment to smart phones
LITE API. The universal API for common functions within MIFARE means that the developers can create a single application that will work on a range of MIFARE cards
Easy starting guide and comprehensive documentation. Step by step introduction on how to setup the development environment and how to import our library, together with Java documentation
The MIFARE SDK will be open to all, initially available as a free version with an advanced version to follow.
The advanced version also includes an extended set of commands for experienced developers.
This upcoming version enables access to the extensive product features from a MIFARE DESFire, MIFARE PLUS or ICODE on Java level. It also comes with MIFARE SAM AV2 support, to securely store keys in a SAM soldered in a Bluetooth or USB reader connected with the smart phone.
For more details you have to join the MIFARE SDK webinar on June 17 and June 18.

Related Tech News
Share your knowledge - Leave a comment