Time for Android to secure its reputation with direct-to-user updates?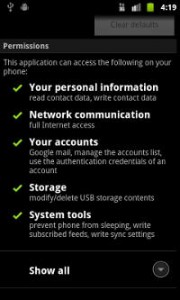 This one caught my eye on ZDNet – Android should embrace a Windows-style security update model. I was jolted by the idea that an essentially Linux-based system had anything to learn from the notoriously vulnerable Microsoft systems.
But Steven J. Vaughan-Nichols makes some good points, and addresses the crucial issue of OEMs not updating older phones with the security fixes made available by Google. Direct-to-user updates is the model in question…
He writes:
Microsoft doesn't depend on the big PC vendors to deliver patches and Google shouldn't either. As this latest episode shows, neither the OEMs nor the carriers can be trusted to keep their users secure.

Google needs to sit its Android OEM customers down and tell them that since they can't, or won't, deliver security patches, it will do it for them. Microsoft did it with Acer, Asus, and all the other PC vendors, Google must do it with HTC, Samsung, and all its smartphone and tablet partners.
See also: Five simple ways to avoid Android malware

Tags:
Google
,
Samsung
,
smartphone
Related Tech News
Share your knowledge - Leave a comment