Featuring homemade electronic gadgets, the latest in development boards (Arduino, BeagleBoard, Raspberry Pi, etc), examples of cool design, and the latest and greatest (and most shiny) consumer gadgets.
Arduino myths or misunderstandings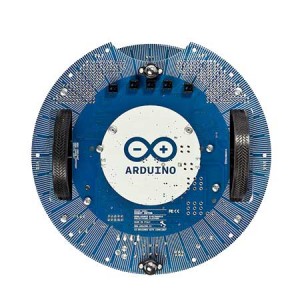 Here's an interesting blog post that may be worth five or ten minutes of your time – 5 Myths Everyone Believes about Arduino (that aren't true)
James Lewis – aka the Bald Engineer – tackles points he has obviously tackled numerous times before in his career, when discussing the Arduino devboards. They come from both new-comers and veteran users, he notes.
Check out the post for the full details, but the five "myths" are:
The Arduino uses its own Language
Pin 13 Has a Resistor
Commercial products don't use Arduino
analogWrite() is Analog
The Header Spacing was a mistake (or it wasn't.)
View the Arduino section of Gadget Master » 

Related Tech News
2 Comments
Share your knowledge - Leave a comment