Happy Birthday Arduino!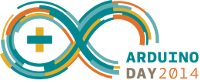 Now you are ten…
Saturday 29th March marks the 10th anniversary of the creation of the Arduino board, the open-source hardware designed around an Atmel MCU. And to mark the occasion, the people behind it are marking Arduino Day.
"Arduino invites all Arduino user groups, makerspaces, hackerspaces, fablabs, associations, teachers, pros, and newbies to participate. Let's make this the biggest birthday party yet!" See the dedicated website - http://day.arduino.cc/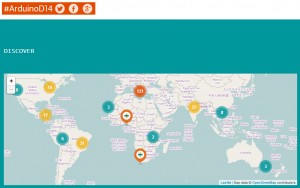 The "epicentre" of Arduino Day will be New York, apparently, at the Tisch ITP.
The event will cover:
The basics of Arduino
Connecting Arduino to the internet using Temboo
Creating interactive spaces using SpaceBrew
Making MIDI Music with Arduino and Bricolo
Arduino meets Biology in WetPong
Massimo Banzi and Tom Igoe, the Arduino co-founders, will be spreading the message, but Arduiino day also incldes events around the world.
Happy Birthday, indeed, Arduino. And here's to the next 10!

Tags:
Arduino
Related Tech News
Share your knowledge - Leave a comment