Featuring homemade electronic gadgets, the latest in development boards (Arduino, BeagleBoard, Raspberry Pi, etc), examples of cool design, and the latest and greatest (and most shiny) consumer gadgets.
Consumer Electronics Show (CES) – Keep on top of the latest news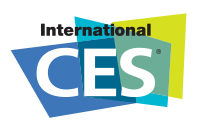 The Consumer Electronics Show (CES) runs from Tuesday 7 January – Friday 10 January in Las Vegas, showcasing the latest developments and trends in the world of consumer electronics.
There's an ocean of new announcements, but a lifeboat – in the form of the Electronics Weekly News Roundup - will keep you afloat on the latest news!
Check out the latest news on the likes of audio, wearable watches, video coding, and much more, from the likes of Wolfson, CSR, Xmos, MediaTek, ARM…
Consumer Electronics Show (CES) News Roundup raquo;

Related Tech News
Share your knowledge - Leave a comment