Crowdfunding Watch: Touch Board, LOCK8 bike lock, Gecko gesture control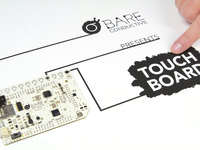 What's not to like about crowd funding? Putting people in touch with projects they deem worthy of funding, and which otherwise may not have happened… Where's the harm?
So many good projects are surfacing via sites like KickStarter and IndieGoGo, I thought I should start looking at a regular roundup. You never know, you may be tempted to contribute, and make something happen…
Taking KickStarter first, here are a couple of popular projects…
Touch Board: Interactivity Everywhere
Transforming touch into sound with an easy-to-use Arduino-compatible device. That's the elevator pitch for this "to make your projects interactive, responsive, smart or just fun". The idea is that turn almost any material or surface into a sensor. You connect anything conductive to one of its 12 electrodes and trigger a sound via its onboard MP3 player.
The UK creators write:
The Touch Board is designed as an easy-to-use platform for a huge range of projects, whether it's painting a lightswitch on your wall, making a paper piano or something nobody's thought of yet. Make sure to take a look at our video above and check out the information below. If you've got a question, get in touch and we'll get it up in the FAQs. We hope you'll support the Touch Board. We can't wait to see what you will build on top of this powerful platform!
Touch Board is apparently one of the first projects to be selected for the new Arduino At Heart program.
With 307 backers, they've already raised £17,435, surpassing their £15,000 goal, with 28 days still left.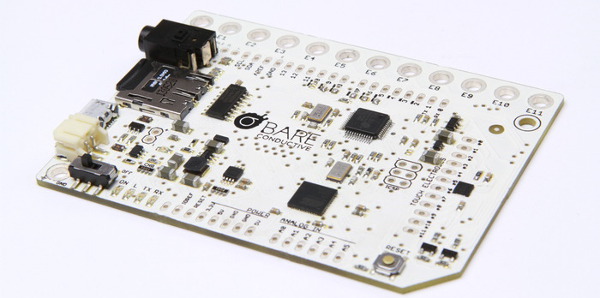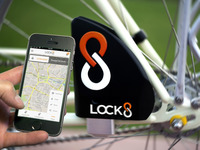 Also from London, LOCK8 ("The World's First Smart Bike Lock"). By using a smartphone to control a bike's lock, and the system is constantly charged through induction while you are cycling. Spoke reflectors with built-in magnets mean every time the bike moves the battery charges, they say. They are looking to "revolutionize the way people think about bicycle security".
The bike will be tracked at all times if you lend it out or it's stolen, and a number of sensors (a geolocator, a gyro accelerometer, and a temperature gauge) track the status of the bike.
The creators write:
LOCK8 cables will be wired and if cut, trigger the alarm. We will produce multiple cable sizes, lengths and strengths. If you want to lock various bikes with one LOCK8 wired cable, this won't be a problem. Remember: You can also use LOCK8 without the wired cable. Just activate the alarm by walking away.
With 244 backers, they've already raised £18,159 towards their £50,000 goal, with 33 days still left.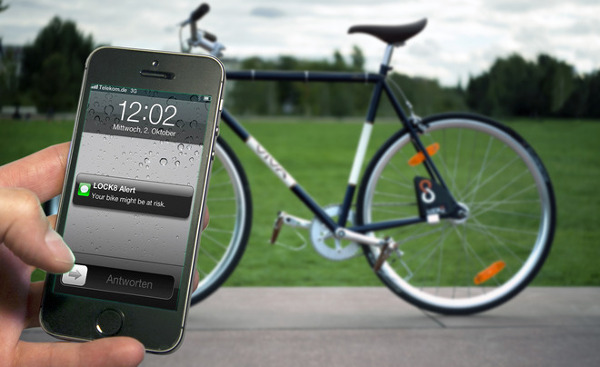 Finally, let's turn to IndieGogo, where Gecko has already surpassed its $50,000 goal, having raised $119,984 with 4 days left.
"Gecko adds gesture control to your smart phone. It can trigger, secure, remind, capture, track and locate." This is the elevator pitch.
Basically, it enables you to perform your favourite or most common actions with a simple "Gecko" gesture, without having to access your phone. But it can also track objects and monitor access = the example given is checking whether someone has taken their pills, from a pill box with a Gecko on it.
It's Android and iOS compatible. Check out the video below.
1 Comment